Mercedes Benz Dealers

An officially approved product through Mercedes Standard Service Equipment Program the CAP TT-28 MB Oil Extractor is designed specifically for Mercedes Benz vehicles This unit is equipped with a special level float sensor and a LED light indicator that show tank volume.

No hose assembly is required for this application. Specific to only Mercedes Benz engineered and manufactured engines oil is extracted via the dip stick tube port through the adapter that extends down into the drain pan. Three separate extraction port adapters are included, straight, 45 degree and 90 degree.

The unit weighs 225 pounds and footprint is 22" X 27". The TT-28 MB holds 112 quarts or 28 gallons of oil when full. It has an 8 foot service hose and its tank is a certified A. S. M. E. pressure vessel.

Eric Coors, Certified Master Mercedes-Benz Technician demonstrates how easy it is to use the Oil Extractor by CAP Oil Change Systems. The demo was conducted on Friday June 18, 2010 at Crossroads Mercedes in Roanoke, Virginia.

TT-28 MB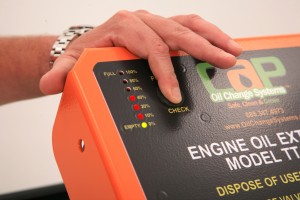 TT-28 MB Control Panel with LED Indicator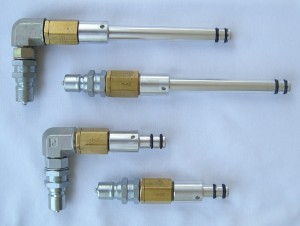 Mercedes Benz Dipstick Adapter Kit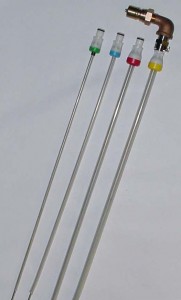 Standard Dipstick Tube Kit For Non-Mercedes Benz Automobiles